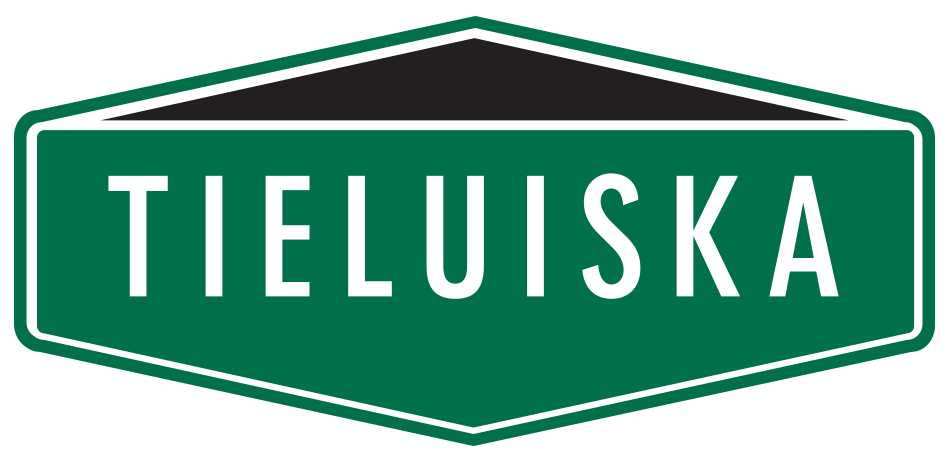 Gradall is a leading manufacturer of machinery used in specialized excavation work
These high-quality American machines are as much as five times faster than conventional excavators in, for example, landscaping and environmental construction applications involving finishing, leveling and other specialized work. The machines have a low working profile, extensive reach and excellent push and pull capabilities in leveling. Production level is 150-250 units/year.
All of Gradall's production is made in USA and all used components are well known high quality brands: ZF, Rexroth, Bosch, Donaldson and etc. All the weldments of undercarriages and cylinders are made by Gradall Industries in their own factory at New Philadelphia USA. Tieluiska Finland bought its first machine 1975 and has been the authorized dealer of Gradall since 2004. We are in charge of sales, maintenance and supply of spare parts. The spear part storage is located in our service outlet in Hyvinkää. When necessary, we order spare parts from North America.
Below is some of our current customers.
Gradall.com
Some of our current customers: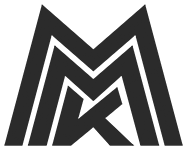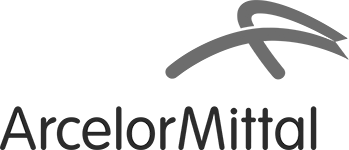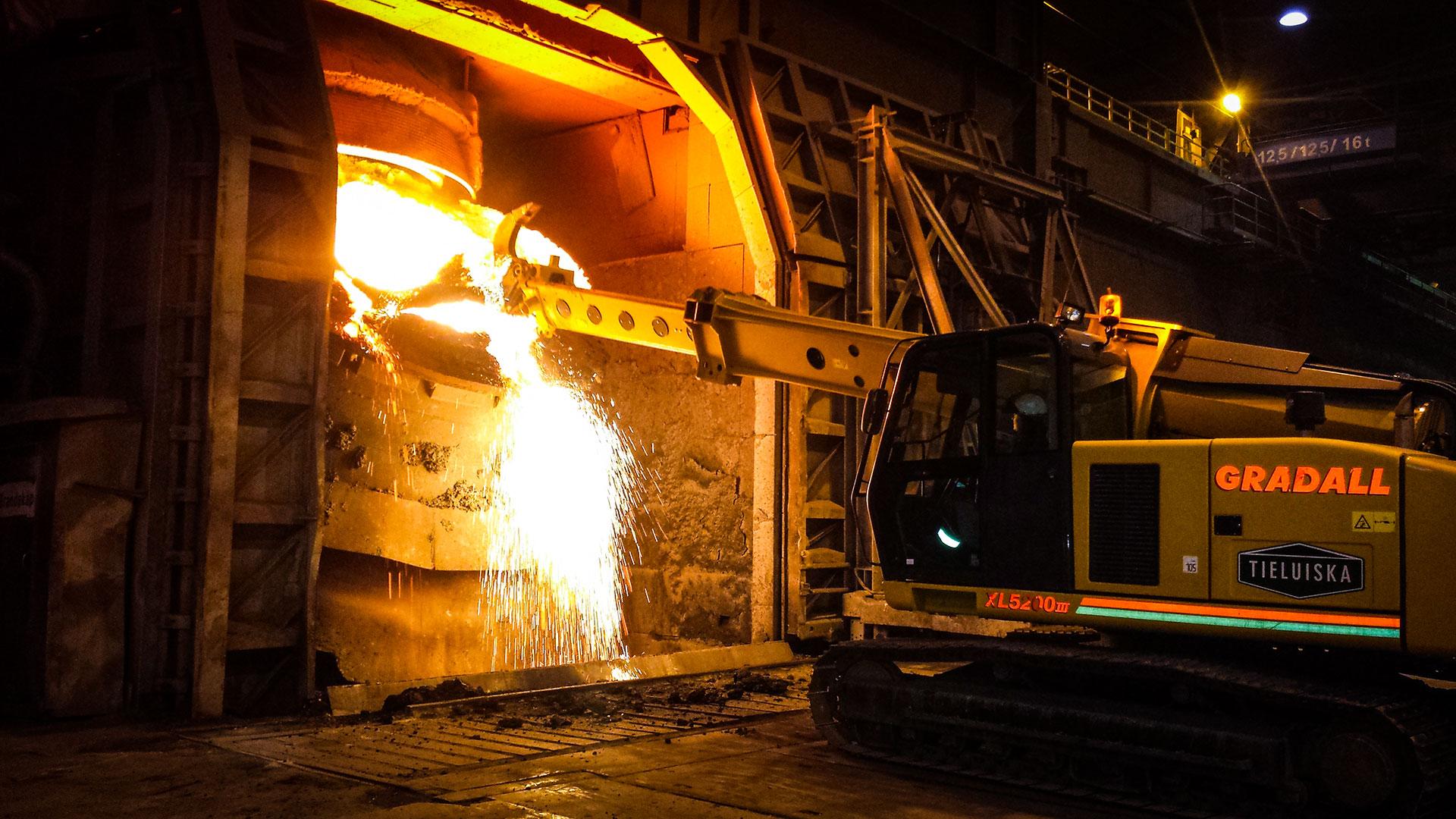 industrial maintenance
Metal mill maintenance is dirty, hot, rugged work in extreme environments. It demands a durable machine that can handle challenging conditions and get the job done efficiently. Gradall industrial maintenance machines are engineered and manufactured with this environment in mind. The machine's boom range, swing and 360-degree rotational movement allow for precise control in confined or crowded work areas.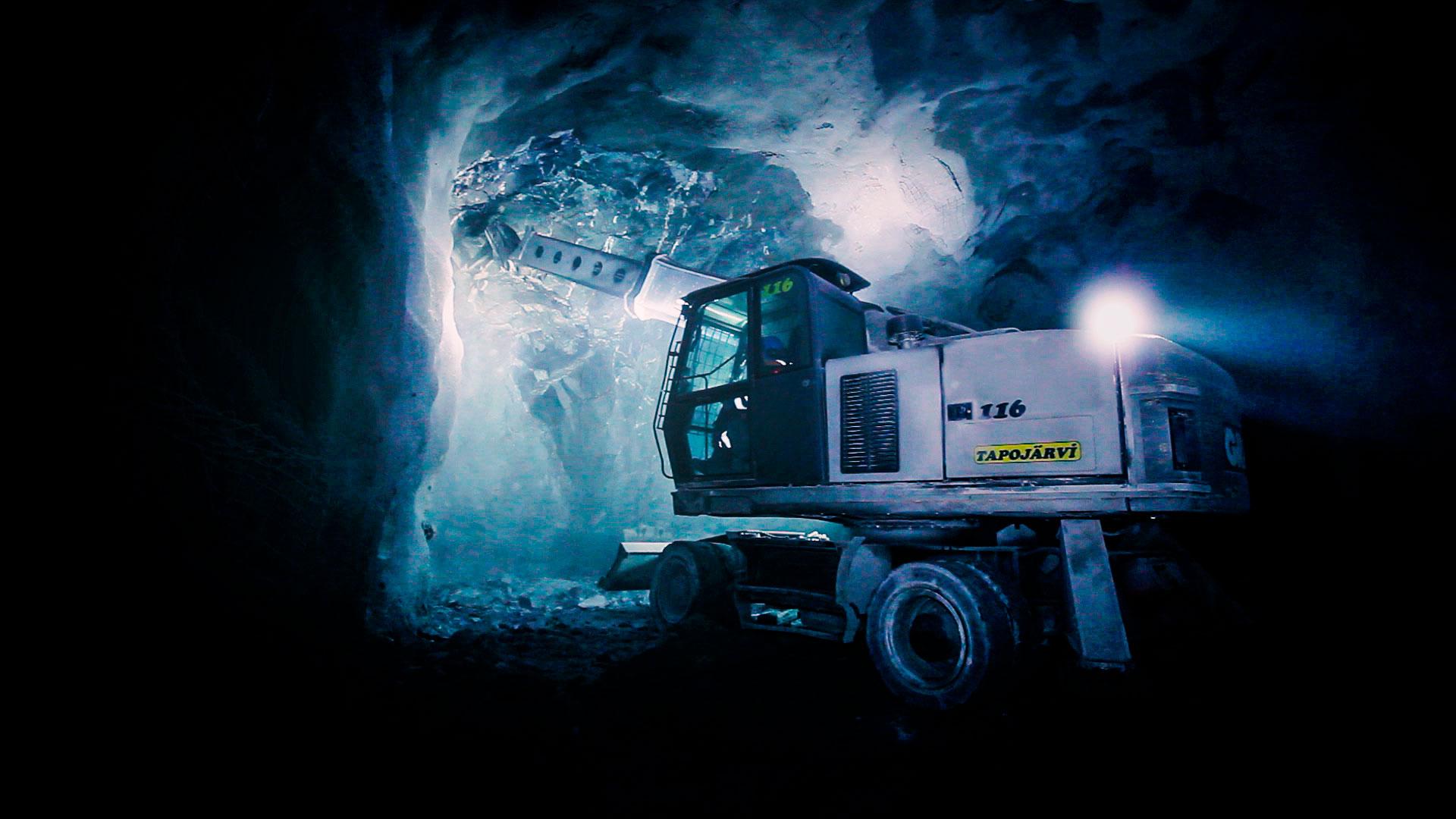 Mining Industry
Boom movement and reach make the difference in mine scaling. With two section telescopic boom and high-pressure, load sensing hydraulics make the Gradall mine scalers are the best machines suited for the task. Operator cab is designed for safety and short tail swing makes it possible to work in tight spaces.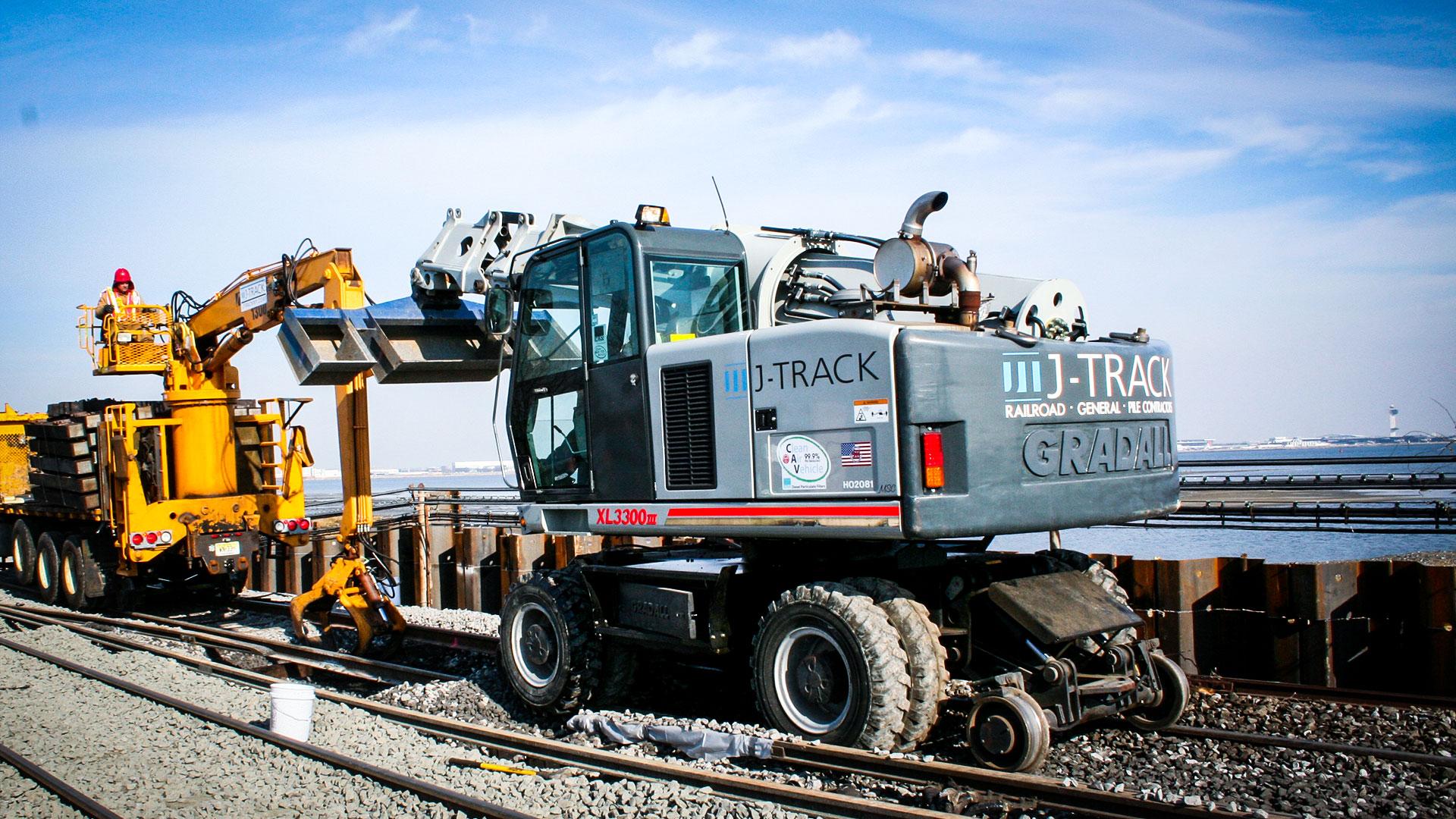 Railroad Maintenance
Gradall telescoping boom design creates a low machine profile, allowing rail maintenance models to work efficiently in tunnels and under bridges where overhead space is limited. Specially designed rail gear for efficient mobility on tracks. Control trackside vegetation, build and repair railroad crossings, clean up landslides or replace rails and ties using the 220° tilting telescopic boom.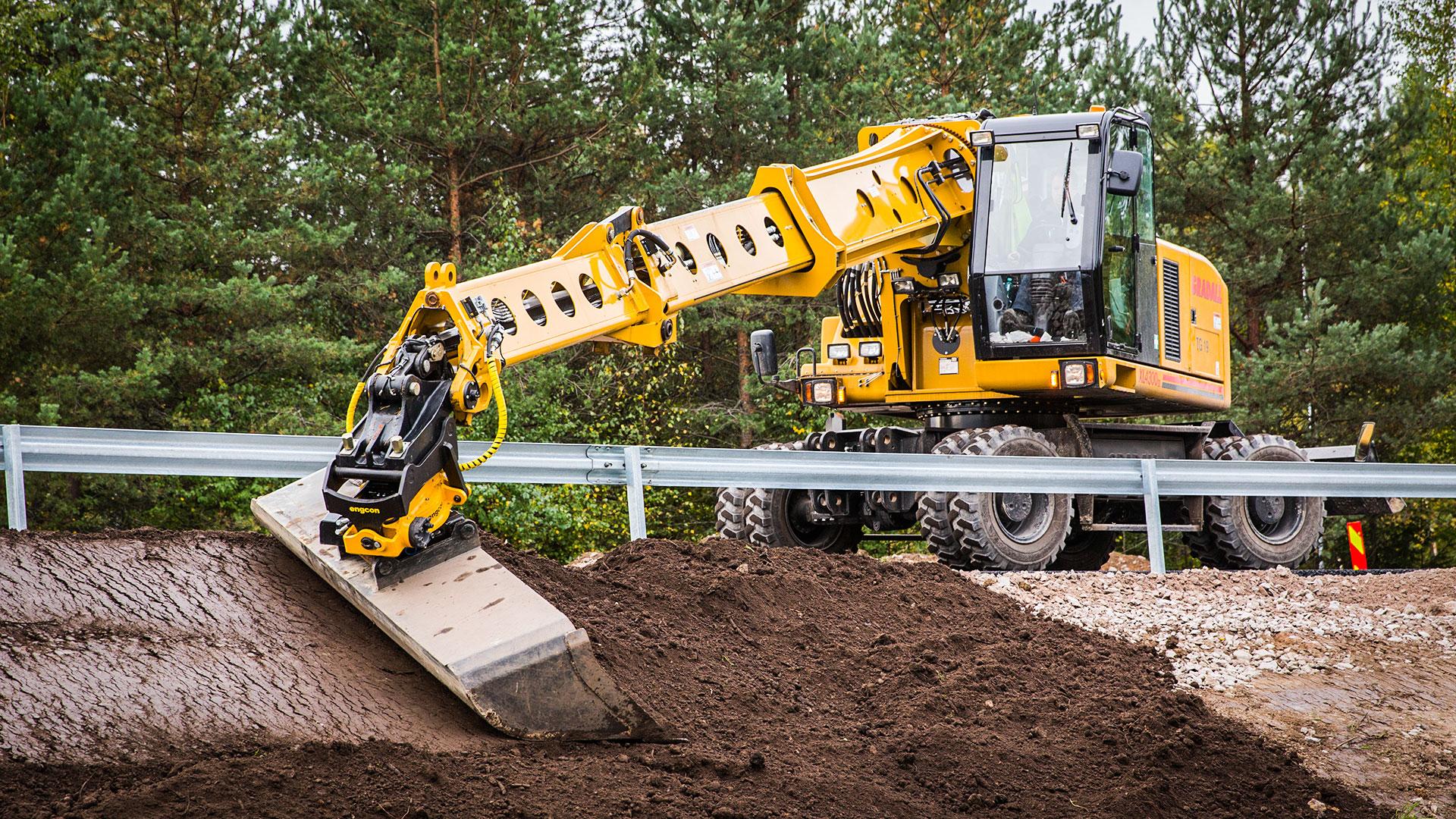 Infra construction
Pick and carry large loads. Dig and demolish at the front, rear or either side of the carrier. Work efficiently on low-overhead jobs – in tunnels, under bridges and on the ground floors of multi-story buildings. Maneuver on rocks, dirt and sand, using the versatile full-tilting boom to handle jobs that used to require many different machines.
Contact our sales persons
Do not hesitate to contact us for more about Gravdall Excavators and Specializied Machines.
Renting or leasing
Renting or leasing Gradall machinery for long term is also possible with "buy out" terms. We can supply a skilled driver and take care of maintenance and logistics.
Also with our years of experience with these machines, we can provide full engineering services for Gradall machinery.
Earth Movers, October 2017
Earth Movers is the premier magazine for those with an interest in construction equipment. Aimed at owners and operators, every month Earthmovers is packed with features, news and independent opinion on the latest earthmoving equipment and applications.
On site in Finland with the latest generation of Gradall excavator.
Delivering machines and spare parts all over the world.
Our world map looks like this - Click the pin for more info.
Finland, Hyvinkään Tieluiska Ltd Head Office and Warehouse
Gradalls, mining, infra construction
Russia, Magnitogorsk
Gradall, steel industry
Russia, St. Petersburg
Gradall, road construction
Russia, Cherepovets
Gradall, steel industry
Russia, Kemerovo
Gradall, road contruction
Kazakstan
Gradall, steel industry
Petrozavod, Russia
Gradall, steel industy
United Kingdom
Gradall, steel industy
Poland
Gradall, road construction
France
Gradall, steel industry
Belgium
Gradall, steel industry
Italy
Gradall, steel industry
Norway
Gradall, road contruction and steel industry
Sweden
Gradall, scaling & road contruction
Germany
Gradall, mining, road contruction & steel industry
Switzerland
Gradall, infra construction
Macedonia
Gradall, mining