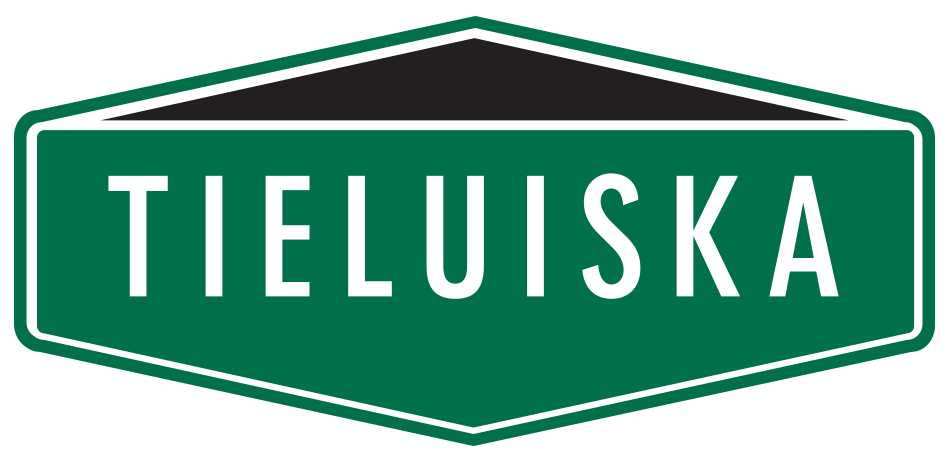 FINN Corporation - bark blowers and hydro seeders
Hyvinkään Tieluiska Ltd is a European dealer for FINN Corporation hydro-seeders and bark blowers.
Contractors look to FINN for equipment of superior performance and quality. Contractors trust FINN because of the experience, our commitment to being their project solution, and our comprehensive product support. FINN Corporations pridee themselves on manufacturing HydroSeeders®, Bark Blowers, and Straw Blowers that give contractors the ability to work more profitably by completing more jobs at less cost.
www.finncorp.com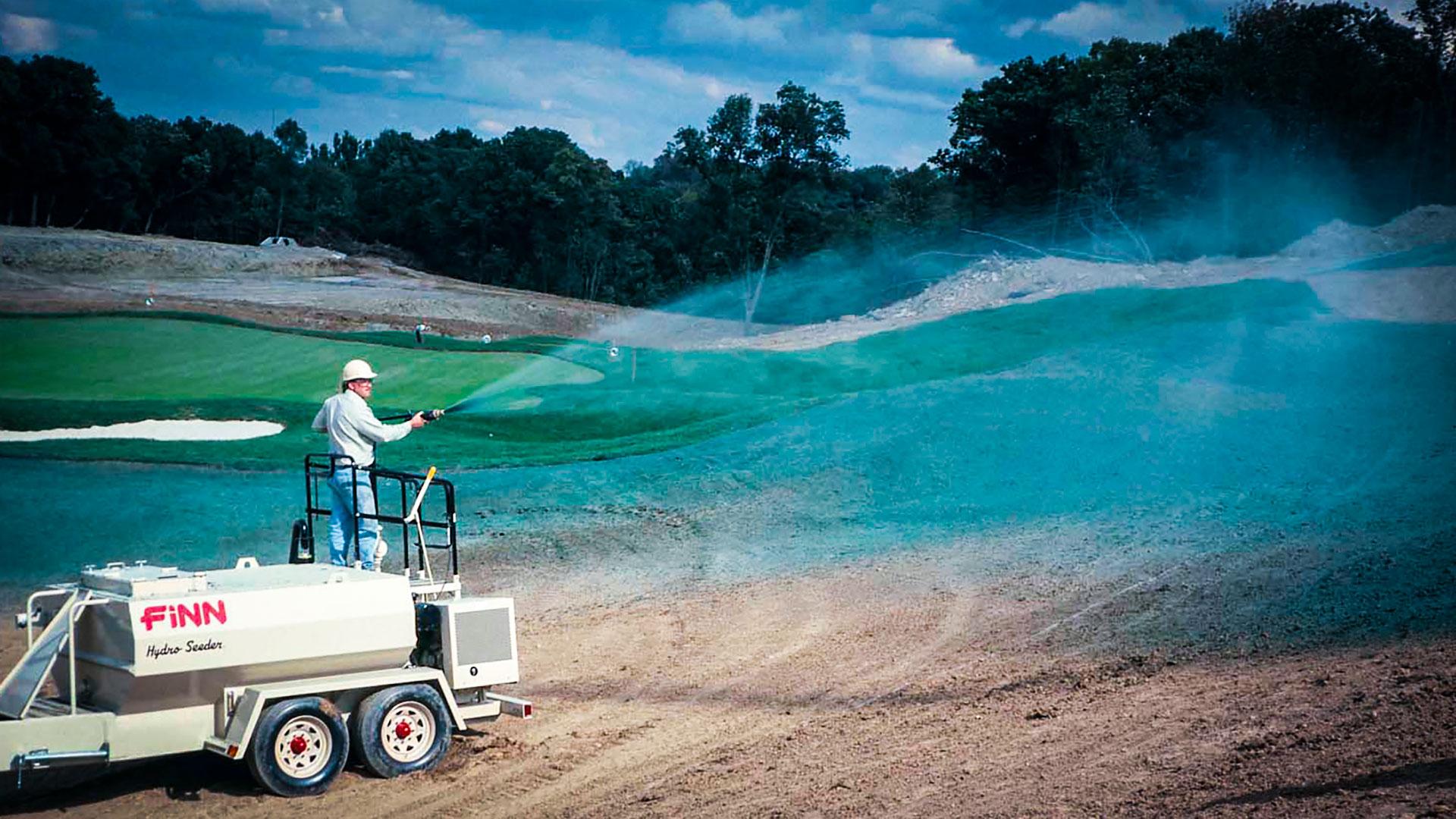 Hydroseeders
Hydroseeding is the fastest, most cost effective and highest quality method of seeding lawn, landscape and erosion control practices. The hydroseeding slurry is applied with pressure via hose or tower onto the soil to create the ideal environment for seed germination and turf development. Grass should start to grow within 7 days and the new lawn will be well established within 3-4 weeks.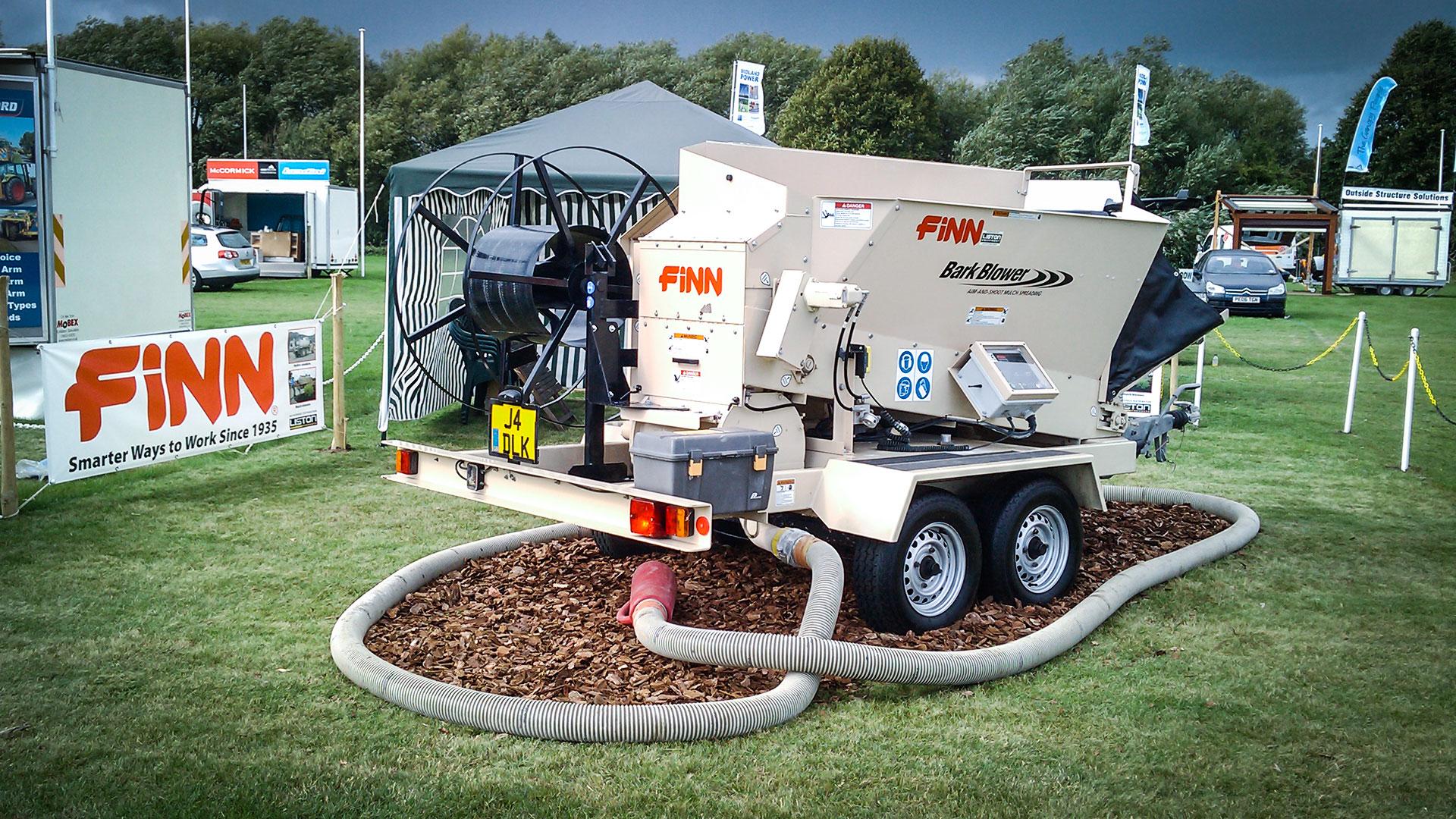 bark blowers
Your profits depend on getting the most productivity from every dollar you spend. You hire people to perform multiple tasks – why shouldn't your equipment do the same? FINN Bark & Mulch Blowers are the most versatile performers you can find, delivering high quality results in landscaping, erosion control, and construction related applications. With high production bulk material handling and accurate application, your workers can increase productivity up to 700%. And since FINN Bark & Mulch Blowers apply uniform coverage, you'll achieve material savings of 25% or more.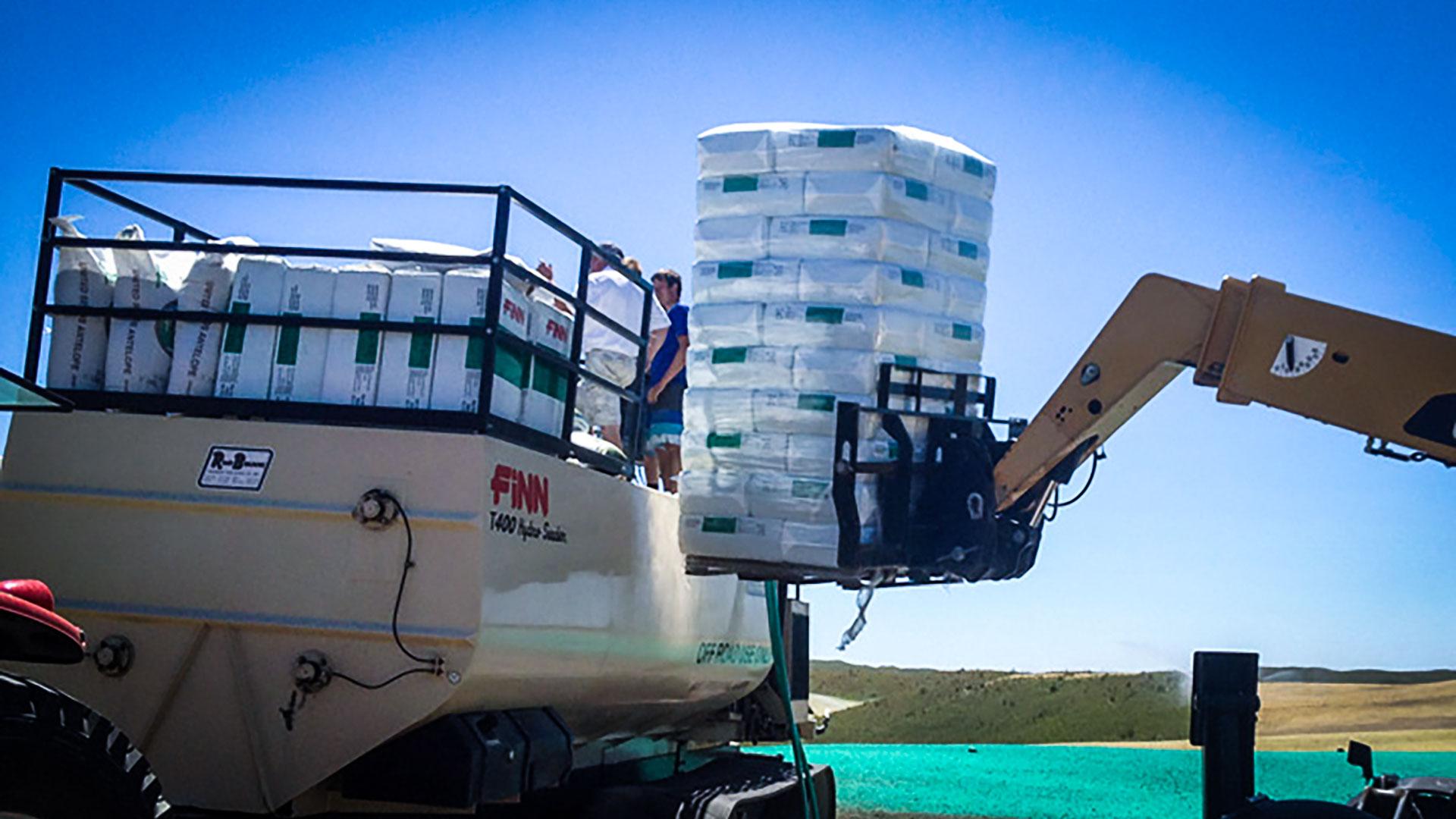 consumables
The FINN Hydroseeding Consumables Products are an exclusive blend of premium products that create the ideal growing environment in a single-step Hydroseeder tank load. They consists of plant hormones, polymers, erosion control tackifier, soil amendments and microbial bacteria to enhance germination, to create moisture retention, to promote soil stabilization, to provide valuable nutrients, and to help fight disease.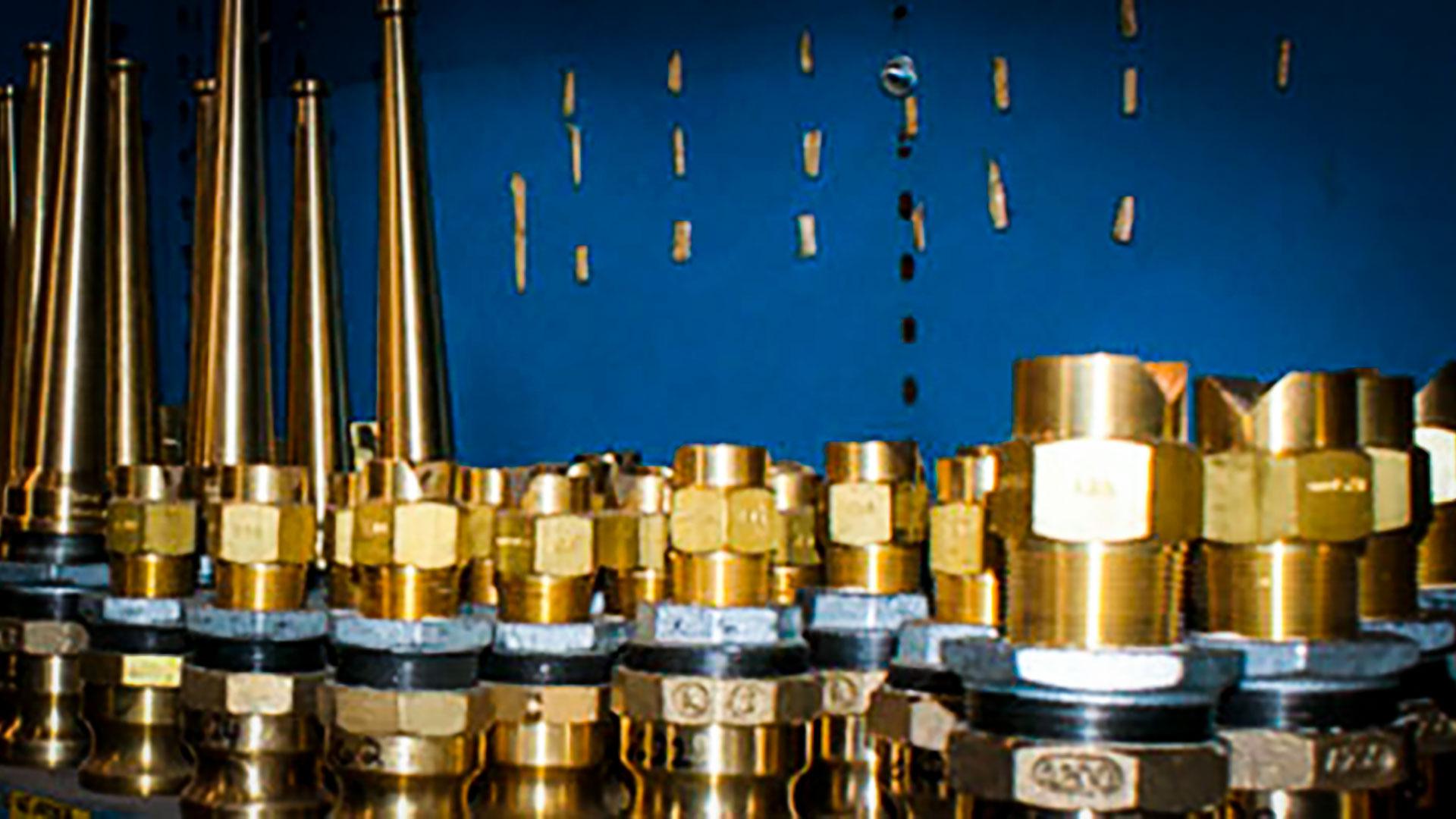 spare parts
It is important to keep your equipment operating efficiently. We stock a wide variety of parts for immediate machine repair and maintenance. If a part isn't in stock, we will order it from the factory. If you're unsure of what part you need, we can help you identify it and answer any other questions you may have.
Hydro-seeding service
Hydroseeding is more efficient than sodding, broadcast seeding, or any other method of establishing turf or controlling erosion. FINN HydroSeeders use 100% hydraulically driven, mechanical paddle agitation and liquid recirculation to enhance the loading, mixing and discharge operation.
We are proffesionals with good reputation in hydro-seeding service, and as well as we sell the seeders, we also provide the seeding service for larger areas with our larger capasity device.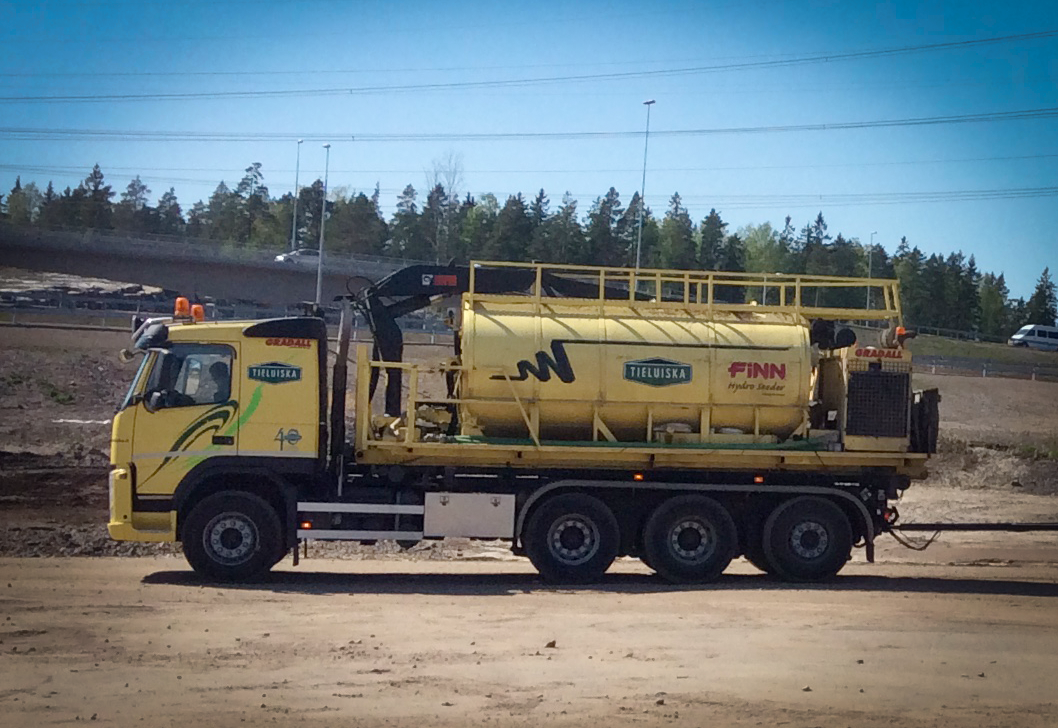 We deliever machines and spare parts all over the world.
Our world map looks like this - Click the pin for more info.
Finland, Hyvinkään Tieluiska Ltd Head Office and Warehouse
Gradalls, mining, infra construction
Russia, Magnitogorsk
Gradall, steel industry
Russia, St. Petersburg
Gradall, road construction
Russia, Cherepovets
Gradall, steel industry
Russia, Kemerovo
Gradall, road contruction
Kazakstan
Gradall, steel industry
Petrozavod, Russia
Gradall, steel industy
United Kingdom
Gradall, steel industy
Poland
Gradall, road construction
France
Gradall, steel industry
Belgium
Gradall, steel industry
Italy
Gradall, steel industry
Norway
Gradall, road contruction and steel industry
Sweden
Gradall, scaling & road contruction
Germany
Gradall, mining, road contruction & steel industry
Switzerland
Gradall, infra construction
Macedonia
Gradall, mining